Mar
30
Thu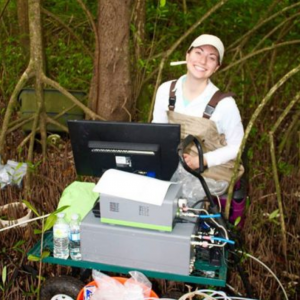 Speakers: 
Robert Vincent, Ph.D., Massachusetts Institute of Technology, Sea Grant College Program
Rose M. Martin, Ph.D., Oak Ridge Institute for Science and Education, Postdoctoral Researcher at EPA Atlantic Ecology Division
The MIT Sea Grant College Program and the U.S. Environmental Protection Agency have been working with the National Park Service to study carbon cycling in coastal dune habitats, as well as the effects of historic peat deposits on the establishment and persistence of invasive plants (Phragmites australis). With the increased risk of erosion from coastal storms exposing the once-buried peat deposits, and the challenge of controlling an aggressive invasive species, this dynamic system faces an uncertain future. The research findings from this study will inform future conservation efforts in the region as well as provide a deeper understanding of carbon cycling in coastal dunes.