MIT, MIT EAPS, News | May 15, 2017
The Tenured Engineers of 2017
Congratulations to professors Noelle Selin and Xuanhe Zhao, who were among 10 members of the School of Engineering's faculty that have been granted tenure by MIT.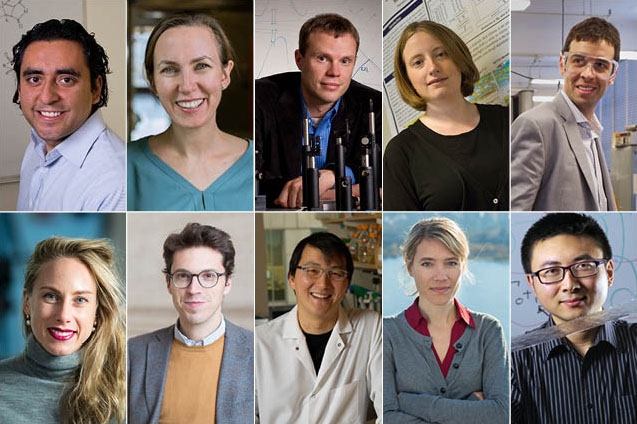 The School of Engineering has announced that 10 members of its faculty have been granted tenure by MIT.
"This year's newly tenured faculty in the School of Engineering are remarkable," said Ian A. Waitz, dean of the School of Engineering. "The scale and breadth of their scholarship and the depth of their commitment to teaching demonstrate how strong we are as a community."
This year's newly tenured associate professors are:
Noelle Selin, in the Institute for Data, Systems, and Society uses atmospheric chemistry modeling to inform decision-making on air pollution, climate change, and hazardous substances such as mercury and persistent organic pollutants. Selin also has a faculty appointment in the Department of Earth, Atmospheric and Planetary Science (EAPS) with PAOC.
Xuanhe Zhao, the Robert N. Noyce Career Development in the Department of Mechanical Engineering, does research that has led to the design of extremely tough adhesive and biocompatible hydrogels and hydrogel-solid hybrids, the discovery of new failure mechanisms in dielectric polymers, and controlled crumpling and unfolding of large-area 2-D materials into functional nanostructures.
Read the full story at MIT News.