MIT EAPS, News | May 17, 2018
Who's Who? Who's New? in EAPS
A warm EAPS welcome to incoming research scientist Steven Smriga.
Read the full story including incoming EAPS postdocs on EAPS News.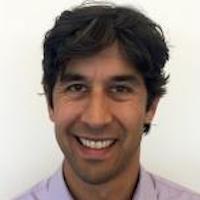 Steven Smriga's research focuses on marine and aquatic microbial communities, particularly the diversity and biogeochemical functions of bacteria. He says, "The overarching goals for my studies are to elucidate the roles of bacteria in mediating the movement of dissolved and particulate organic carbon in the microbial food web, to unravel the effects of bacterial growth on nutrient resources, and to understand the influence of bacterial activity on the health of ecosystems and engineered systems like those used in aquaculture."
Smriga joins the BabLab (led by Assistant Professor Andrew Babbin) where he says he says he will contribute to the lab's work to better understand microbial processes contributing to the marine nitrogen cycle. In particular his work will focus on microbial processes within the nitrogen cycle, working together to unravel the effect of microbes on nitrogen transitions in low oxygen environments, and the effects of nitrogen stoichiometry on the growth of bacterial communities including at the level of individual cells. He says, "I will expand the microbiology, molecular biology, and microscopy aspects of the group primarily in the laboratory, as a complement to Andrew's expertise in chemistry and field-going oceanography."
For a year prior to joining EAPS, Smriga was a research scientist at a biotech company in Somerville focused on the human fecal microbiome, but prior to that was a postdoctoral scientist with Roman Stocker's group at MIT and then ETH-Zurich in Switzerland. His projects merged laboratory microscopic observations with modeling to generate a quantitative 'upscaling' of individual bacteria-diatom interactions to predict the fate of carbon during phytoplankton blooms and bloom collapses. Smriga holds a PhD from Scripps Institution of Oceanography where he worked with with Farooq Azam. His doctoral thesis examined the effects of fish farms adjacent to coral reefs, which demonstrated that highly elevated microalgal and bacterial biomass from farms reached into reefs, and that specific types of bacteria co-occurred in farms and in coral tissues. He says, "Stretching back further, prior to grad school I've worked as a research assistant at the Smithsonian Tropical Research Institute in Panama and separately at the Dept of Energy's Lawrence Berkeley Laboratory in California.  I grew up in rural Wisconsin and my undergraduate degree is from University of Wisconsin-Madison, where I completed a thesis project on extremophile bacteria living in an acid mine environment."
In his spare time Smriga says he enjoys playing with his two kids and their two guinea pigs, alpine skiing, basketball, commuting by bike, and enjoying the local arts scene.
Postdocs who left in April:
Yunfang Sun (Rizzoli Group)