Featured Stories | January 1, 2014
The Best of Oceans at MIT 2013
By Genevieve Wanucha

As the New Year begins, Oceans at MIT is gearing up for a whole new batch of stories that explore the ocean-related research and engineering at MIT. It's the perfect time to take a look back at Oceans at MIT's past twelve months. The stories are a varied bunch, ranging from new insights into the surprisingly warm climate of the "Cretaceous Hothouse" 50 million years ago to a review of the "Ocean Stories" exhibit produced by Synergy, a newly formed MIT/WHOI experimental art/science organization; and from a highlight of new faculty positions in top climate-ocean science programs earned by recent PAOC members to an update on the Fukushima Disaster clean-up.

With out further ado, here is a list of the top 10 most popular works.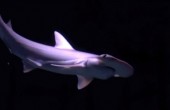 Lights, Camera, Action: Revealing the Ocean's Invisible Beauty A feature on MIT theoretical physicist Allan Adams' collaboration with underwater photographer Keith Ellenbogen to make the subtle, rapid movements of sea creatures visible to the human eye. They recently used a Phantom V12 high-speed camera and lighting to film New England Aquarium (NEAq) finned denizens, including sharks and lionfish, at 1,200 frames per second in high-def. The videos, when played back in extreme slow motion, expose an awe-inspiring world.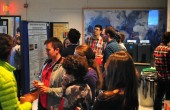 "Let's Just Do Science:" The Origins of the Graduate Climate Conference A story about the origins of the Graduate Climate Conference (GCC): "A quality of rebellious, self-aware leadership is written into the DNA of this student-run endeavor. In fact, the idea was born in a moment of frustration at the status quo of climate conferences." The 7th GCC took place at Woods Hole Oceanographic Institution in November 2013.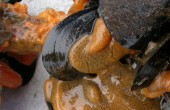 One Step Ahead of the Next Marine Invader A story about MIT Sea Grant efforts to understand the marine invasions of East Coast marine ecosystems, which have escalated as modern boats dump out ballast water and arrive with fouled hulls covered in foreign critters. Several are causing expensive damage to ecosystems and rich fishing grounds such as Georges Bank.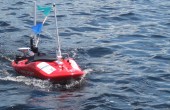 Mission TULiP: A Robotic Pursuit on the Charles River features the Hover MechE group's test-bed for unmanned ocean exploration with fast robot teams, which was recently accepted into the International Symposium on Robotics Research.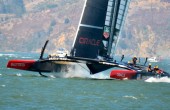 Inside the Fastest Boats in America's Cup History with MIT MechE Oceans at MIT invited professors Doug Hart, Paul Sclavounos, and Jerome Milgram to answer a few questions about the fastest yachts in America's Cup history. Knowing what they know will put the 2013 race between the US and New Zealand in San Francisco into a whole new light.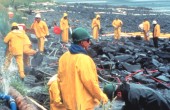 Before the Wreckage Comes Ashore Oceanographers around the world, with MIT's mechanical engineer Thomas Peacock at the helm, have found the invisible organizing structures that govern how pollutants move along the Ocean's chaotically swirling surface. Their new application of dynamical systems theory paves the way towards next generation disaster response.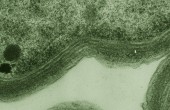 'Little Greens' in the Age of Marine Genomics Like seeing the world in a grain of sand, MIT ecologist Penny Chisholm sees the inner workings of the biosphere in a tiny marine cyanobacteria. Now, a genomic revolution in biological oceanography is revealing how explosive encounters between microorganisms create ocean diversity.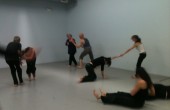 Dancing Turbulence A first-person review of the recent Turbulence, A Dance/Science Workshop led by MIT/WHOI physical oceanographer and artist Larry Pratt: "The music grew more intense, and Roncka nudged up the complexity of our improvisation. We formed larger eddies by joining up in groups, which all adopted the same quality of movement. When an eddy grew more than five dancers thick, the configuration became unstable and disbanded in an array of flailing arms and legs."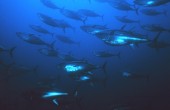 Inside Quicksilver's Toxic Transformation At constant mercury emissions levels, seawater mercury concentrations in the North Pacific Ocean, a major fishing region, is estimated to double by 2050 relative to 1995 levels. However, huge uncertainty remains about how much of that mercury will actually convert to its toxic alter ego methylmercury and get to the seafood counter. Ongoing research by WHOI geochemist Carl Lamborg and Kathleen Munson, a MIT/WHOI Joint Program student, puts the trace element cobalt at the center of this mystery.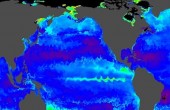 Mick Follows: Bringing Life to Computer Models of Marine Microbes A profile of biogeochemical modeler Michael (Mick) Follows who rose to the top rung of MIT in early 2013: "With his pierced ear and everyday outfit of jeans and a plaid flannel vest, it's always easy to pick Follows out of a crowd. In the past, he's been advised to blend in a little more, to look more like a professor. "But he never did change," says John Marshall, an oceanographer at MIT who has known Follows for decades. "That's what I like about him." Members of his group, on the other hand, value Follows for his upbeat attitude and unending enthusiasm for research. "He's full of ideas and new ways of doing things," says Stephanie Dutkiewicz, Principal Research Scientist. "Sometimes too many ideas to handle."

2014 will bring….

…stories on major career awards for Oceans faculty, MIT Sea Grant involvement in the culture of Massachusetts local fishing communities, a new explosion of marine robotics research at WHOI, new modelling insights into the ocean's role in climate change and the ozone hole, and that's just the start. Stay tuned, and remember to follow Oceans at MIT on Facebook and on Twitter at MIT_Oceans.