Featured Stories | September 17, 2014
Oceans at MIT summer round up
By Genevieve Wanucha
As summer ends, check out the Oceans at MIT stories you may have missed while on vacation. We published our most-read story ever, which hammered down the cold hard truth about Arctic policy. The summer of 2014 also featured stories about MIT's hydrofoil sailor, a visit to the birth place of geophysical fluid dynamics, marine policy field work in rural Indonesian fishing villages, a massive win for microbial oceanography, ice age climates, and more. Read on!
You may also want to check out the summer's stories on the website of the MIT's Program in Atmospheres, Oceans, and Climate within MIT's EAPS: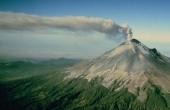 Flight Path: Into the Volcanic Plume Researchers in EAPS are using small unmanned aircraft systems to better understand environmental phenomena. Their current target is the dangerous plume billowing from an active volcano.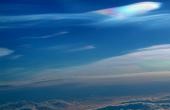 Seeing Beyond the Clouds Researchers In the Aerosol and Cloud Lab at MIT are perfecting ice cloud chamber methodology for future generations. A new instrument, the SPectrometer for Ice Nuclei (SPIN), will ultimately clarify how humans are changing the chemistry of the atmosphere.