Featured Stories | January 10, 2014
The Shipping News
Genevieve Wanucha
The voices of maritime shipping at MIT reveal exciting new opportunities emerging in ocean systems management.

English adventurer Sir Walter Raleigh once wrote: "For whosoever commands the sea commands the trade; whosoever commands the trade of the world commands the riches of the world, and consequently the world itself." Indeed, four hundred years later, ships now transport 90% of international trade, and shipping between the United States and Europe with Asian countries is expected to double by 2025.
The ships that make the economic world spin 'round come in a variety of types. Tankers transport oils and chemicals. Bulk carriers haul items such as coal, grain, and cement. Container ships move manufactured items in truck-size containers. Together, these merchant ships carry out more than 70 percent of all U.S. trade by volume, which accounts for more than $3 trillion of economic activity annually.
"It's a whole different world," says Simmy Willemann, an MIT graduate student studying maritime shipping and innovation, explaining the rate of technology adoption in shipping. "It can be a tough area to get new technologies adopted because of the massive scale. Ships are the largest man made moving machines and are usually not owned by one entity, but multiple entities. There are also many stakeholders involved – ship designers, builders, brokers, and funders. Ships are insured, and there's insurance for that insurance, and so on." New technologies and designs are usually adopted in a conservative, knee-jerk fashion. As an example, the requirement for double hulls on oil tankers was instituted only after the 1989 Exxon Valdez Oil spill prompted the Oil Pollution Act in 1990.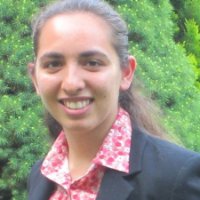 Willemann graduated with a B.S. in Naval Architecture and Marine Engineering from Webb Institute, a unique college with only 80 students who all study the same major in a waterfront mansion on Long Island. Looking for a higher-level understanding of shipping markets to build on her engineering background, she came to MIT to work with Professor Emeritus Henry Marcus, one of the most prestigious scholars in marine systems who taught ocean transportation systems, international logistics, and shipbuilding at MIT starting in 1971.
For much of his MIT career, Professor Marcus was the chairman of the Ocean Systems Management Program in the MIT Department of Ocean Engineering, which offered masters and doctorate degrees to engineering students interested in the business and management aspects of ocean engineering systems. But the structure changed in 2005, when the Department of Ocean Engineering merged into the Department of Mechanical Engineering to become the Center for Ocean Engineering, and the ocean systems management track closed down. Yet, any dream is possible at MIT, and Willemann decided to do a solo lab with Professor Marcus.
While at MIT, Willemann and Marcus joined up with the American Bureau of Shipping (ABS) to work on an economic study for the future of oil tanker design. Willemann studied the variability in shipping market cycles and made a scenario planning tool for ship owners to determine which ship designs and speeds would be favorable under varying market and fuel price conditions. Today, there is a trend of slow steaming, but Willemann and Marcus showed that faster speeds could be advantageous when the markets pick up.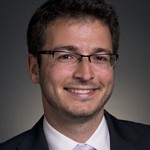 Opportunities at MIT to pursue business and management issues in ocean shipping have surely changed after ocean engineering ceased to exist as its own department, but they are now on the rise. Because of the high demand in the shipping ocean industry, the Department of Mechanical Engineering recently forged a collaboration with the MIT Sloan School of Management's Leaders in Global Operations (LGO) Dual Degree Program—offered jointly by the MIT School of Engineering and MIT Sloan School of Management, in partnership with 24 major industrial companies—to offer a new track in Ocean Engineering Systems Management. (Download the flyer here in PDF) The young program's very first graduate student, Andreas Christogiannis ('14), a former ship sale broker, studies the economics of commodities and energy, geostrategic issues, and offshore operations.
Students passionate about the technical aspects of maritime shipping can be found in MIT's Naval Construction & Engineering Program and the Masters Program in System Design and Management, and the Masters Program in Naval Architecture and Marine Engineering in the MIT Department of Mechanical Engineering.
Meet them!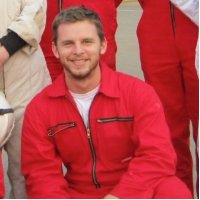 Giovani Diniz began a Master's in Naval Architecture and Marine Engineering at MIT in 2013, and he is currently coding a software program to design ship propellers and improve propeller efficiency. His career in naval architecture has spanned continents and industries. While at Andritz-Hydro in his native Brazil, he analyzed the designs of large hydroelectric plants. Later, as the Superintendent's Assistant for Hamburg-süd, Giovani oversaw the planned maintenance program of the Brazilian cabotage fleet as well as classification society surveys. Hamburg-süd later sent him to China as an on-site Machinery and Structural Supervisor for the constructions of four 3800TEU container ships. Giovani holds a Bachelor's of Science in Naval Architecture and Marine Engineering from the University of São Paulo, where he co-founded the Sailing Club and qualified as an amateur skipper.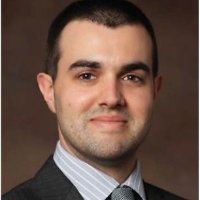 LT (JG) Vasileios Georgiadis H.N. is currently a student in MIT's Naval Construction & Engineering Program and the Masters Program in System Design and Management. He has been an Engineering Duty Officer for the Hellenic Navy for the past 7 years, during which he has served mostly on board frigates. He has managed technician teams, run propulsion/electrical plant operations, and performed malfunctions analysis/resolution and maintenance/logistics scheduling. He has also led firefighting teams and trained new recruits. Through participation in NATO allied forces operations, he has interacted with officers and personnel of many countries and visited the majority of Mediterranean and Middle East ports, as well as some ports of North/Western Africa and the Red Sea.